Lake Tahoe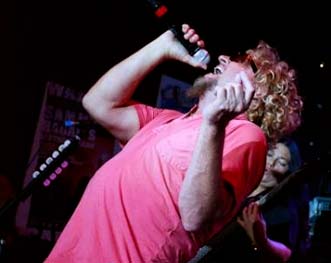 Not In Cabo? No Problem.
During the day, the Cantina's restaurant serves some of the finest food on the Baja peninsula, with custom dishes and local cuisine ranging from fresh seafood to authentic Mexican food and everything in between. Of course, if you can't make it down to Cabo San Lucas for a quick weekend, you can still live the lifestyle at the Cabo Wabo Cantina in Lake Tahoe, Nevada. So line up the shot glasses, and experience the nightclub that gave birth to the Cabo way of life!
Let The Party Begin.
Since opening in 1990 the Cantina has long been one of the topmost places to eat and party in MExico and the world. Featured on MTV, VH1, E-Channel, Travel Channel, and in many dreams of partiers and would-be partiers, the Cantina holds distinguished status amongst the world's greatest fiesta-goers. Come experience the Cantina and you will quickly see why this spot gave birth to the Cabo Wabo way of life!