Birthday Bash
2013
Check Our Photo Gallery!!!
SAMMY HAGAR & FRIENDS NEW
CD RELEASE PARTY SEPTEMBER 24!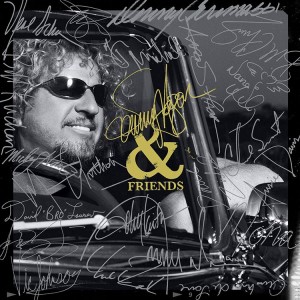 Attention Redheads – join your fellow Redheads to celebrate the release of the new Sammy Hagar & Friends CD!
Music will be cranked, no cover charge, dozens of free autographed memorabilia door prizes, plus lots of drink and food specials featuring the new Sammy's Beach Bar Red Head Rum!
The party will be in full force on September 24th at the  Vegas Cabo Wabo Cantina at 9pm and the  Tahoe Cabo Wabo Cantina at 6pm. The party starts at the Roseville Rockin' Island Bar & Grill at 6:30pm! For those of you down at Cabo San Lucas Cantina the video and CD will be playing at 9pm! Come out and hear the album, watch the behind-the-scenes making of DVD, and get your party on in Redhead style!
Dozens of cool autographed collectables including the exclusive giclee print from the album, copies of Sammy's "RED" book, cds, bottles of rum, covers of magazines, photos & t-shirts!
As the other restaurants do not have the system for proper playback, these are the only three locations for the official launch party.
Birthday Bash 2013 Dinner
Show Ticket Information
Dinner tickets will be sold at noon on the following dates:
October 6th for the Shows on the 7th and 9th
October 10th for the Shows on the 11th and 13th
Dinner show tickets will$90 per person
Dinner show tickets include dinner at the cantina & Show
If you have GA tickets you cannot add the option of adding dinner.
Dinner shows tickets sales will remain as in the past, they will be sold at the Cantina on a first come first serve basis.
2 tickets maximum per person in line, added security will be in place to those in line to prevent anyone from holding places.
Dinner seatings will be at 6.00 – 7.30 &  9.00 pm every night.
Dinner Show ticket DOES NOT get you a table downstairs. Main reason is there is no furniture and standing room only.
groups of two can expect to be seated with another couple.
Ticket includes a Welcome Drink, Dinner, Tax, tips and access to the Show, additional drinks not included.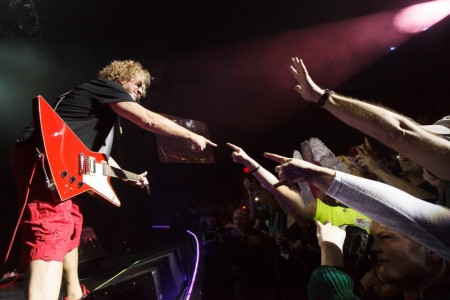 Sammy's Birthday
Bash 2013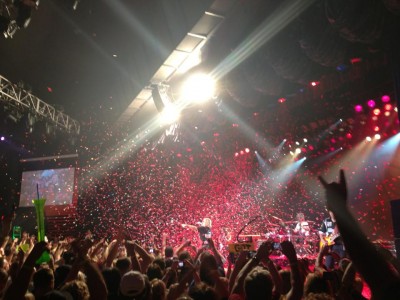 Ticket registration is now open for this year's Birthday Bash shows. The shows again happen on October 7, 9, 11, & 13 and the chance to purchase tickets is again happening through a random drawing.
This year is sure to be the party to end all parties as it will be just 2 weeks after the new album "Sammy Hagar & Friends" is released!
To register for tickets, visit http://bdaybshtickets.redrocker.com/ between July 26th and July 30th.
Sammy's Surprise Appearance
At The Cabo Wabo Cantina
Sammy made a surprise appearance at the Cantina last night and jammed with Cabo Uno. What a blast!!