BIRTHDAY BASH 2015
REGISTRATION DATES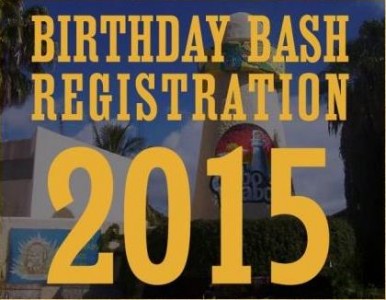 Registration dates are announced! Registration will run from July 20 through July 27. You may register at anytime during this period. Please remember there is only one registration per household per show.
The random drawing will be completed shortly after the registration period ends and the tickets will be processed. After that we will complete any returns that are needed and move forward with the 2nd chance drawing!
Check back here on July 20th for the link to the registration page.
Can't wait to see you all in Cabo!!